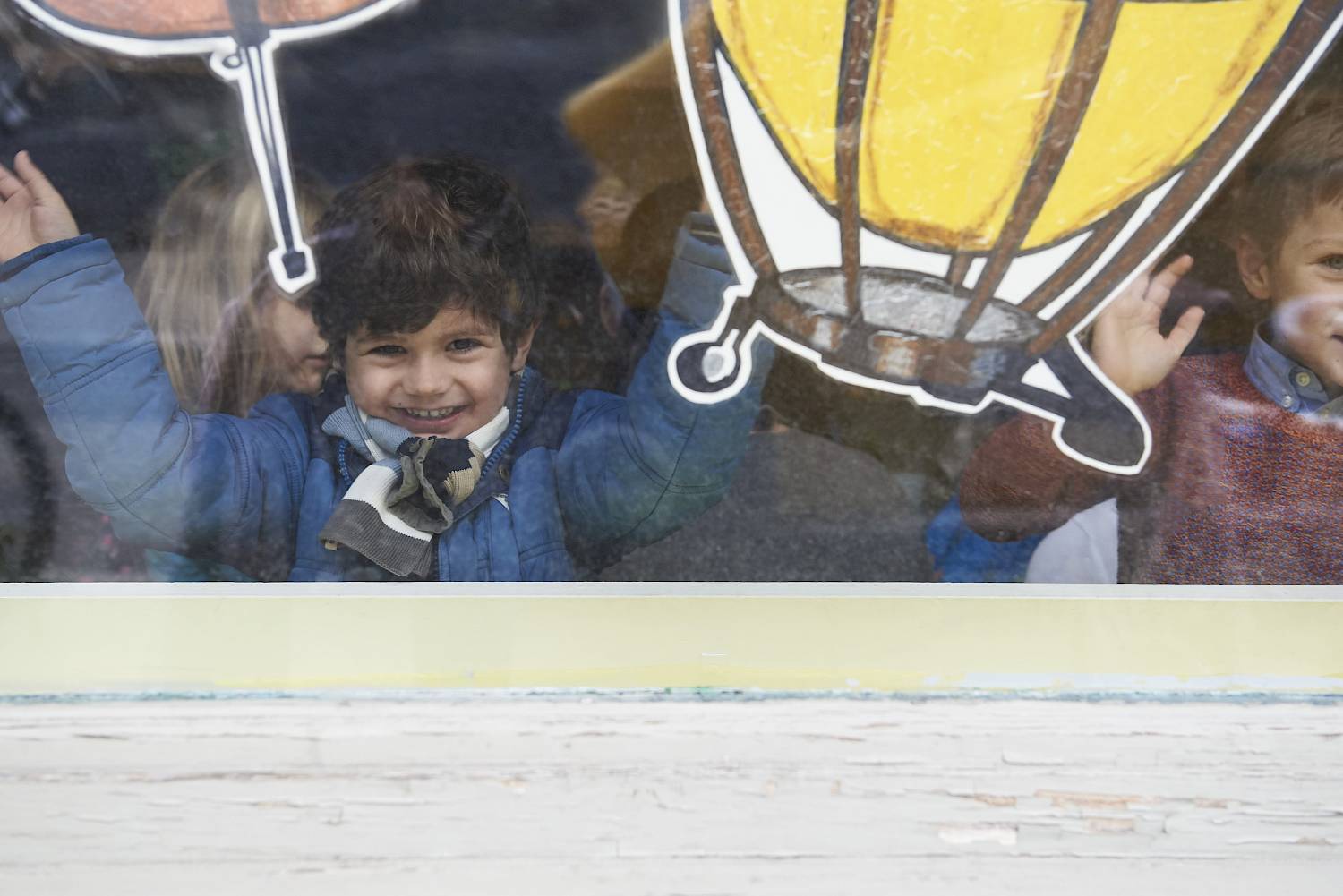 Rates & Opening hours
Rates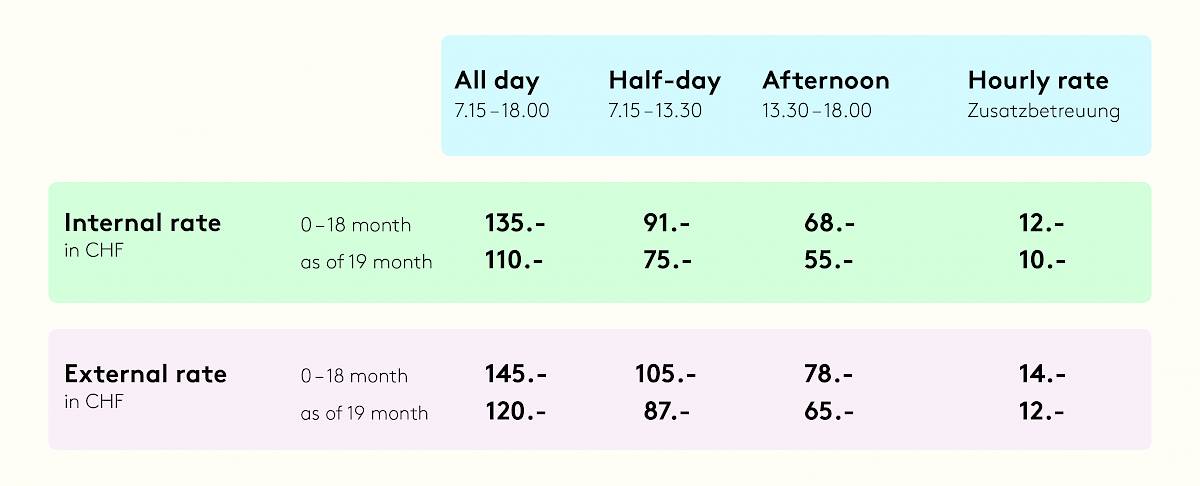 Monthly fee
The monthly fee is calculated as follows:
Price per day x number of days x 4,2 weeks
Minimum: 30%; this encompasses either 1.5 days of 3 half-days. We offer a 15 % discount for siblings and in case of differing day care fees, the discount is applied to the lower rate.
Deposit
Payment of a deposit (monthly fee) is due upon signing of the contract. The deposit will be held by the day care centre and will be refunded after the child leaves or withdraws following timely termination (3 months advance notice).
Settling in
In order to help your child settle into the new environment – usually 2 – 4 weeks, upon consultation with the management – a one-off payment of 320 Swiss francs is due.
Zurich, June 2014
Opening hours
OPERINOS is now open from 7.15 am to 6 pm.
Special Opening hours
Tuesday, 2 January 2018: Day care centre closed (Berchtoldstag)
Thursday 29 March 2018: Day care centre closes at 16.00
Friday, 30 March 2018: Closed (Good Friday)
Monday, 2 April 2018: Closed (Easter Monday)
Monday, 16 April 2018: Day care centre closes at 12.00 (Sechseläuten)
Tuesday, 01 May 2018: Day care centre closed (May Day)
Wednesday, 9 May 2018: Day care centre closes at 16.00
Thursday, 10 May 2018: Closed (Ascension Day)
Monday, 20 May 2018: Closed (Pentecost Monday)
Closed for annual holidays: 14 July 2018 until 1 August 2018
Monday, 10 September 2018: Day care centre closes at 12.00 (Knabenschiessen)
Monday, 24 December 2018: Closed (Christmas Eve)
Tuesday, 25 December 2018: Closed (Christmas Day)
Wednesday, 26 December 2018: Closed (St. Stephen's Day)
Monday, 31 December 2018: Closed (New Year's Eve)
Tuesday, 1 January 2019: Closed (New Year's Day)
Wednesday, 2 January 2019: Closed (Berchtold Day)